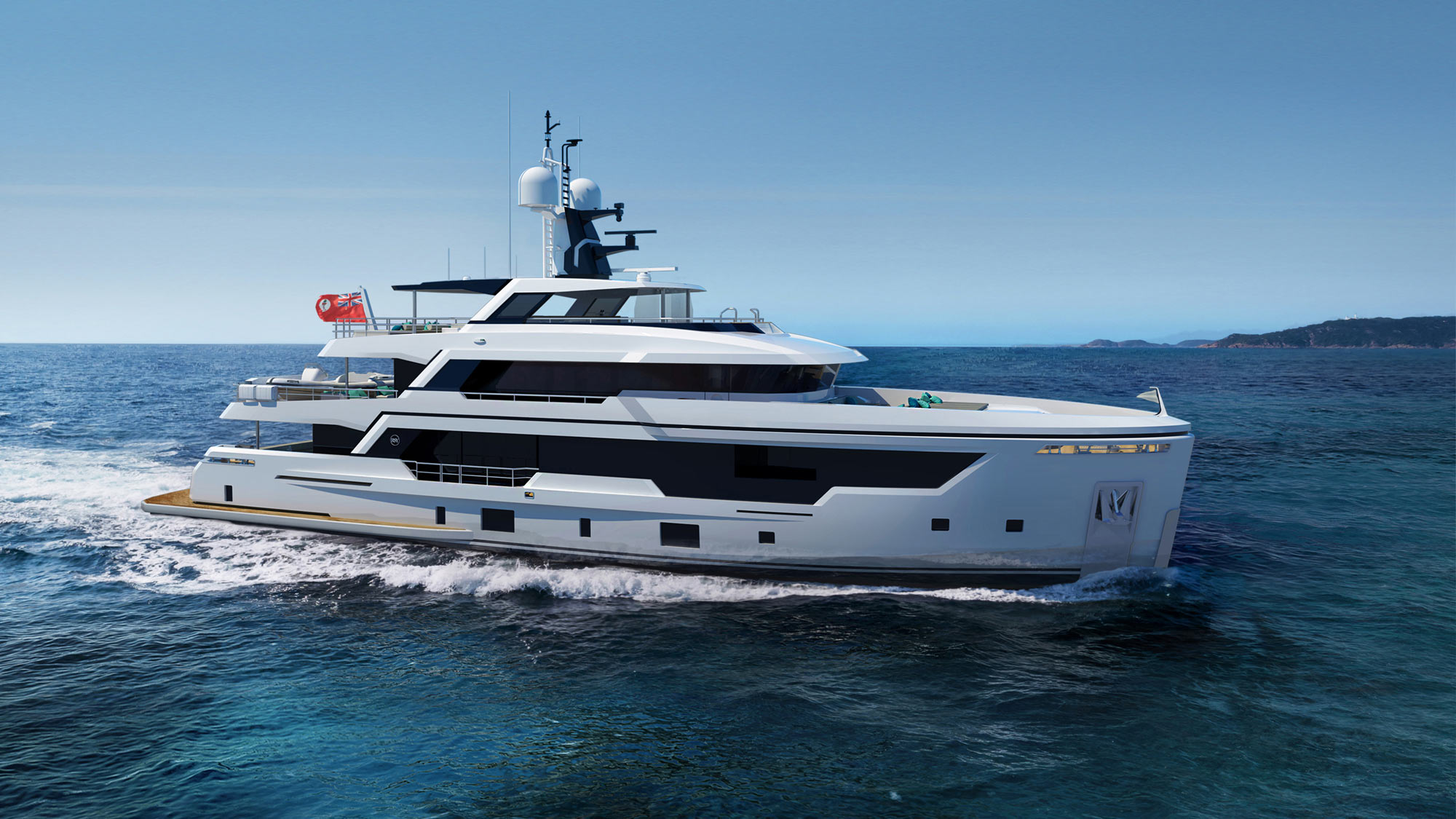 – Rosetti Superyachts is happy to announce the ceremony of placing a coin under the keel of the new RSY 38m Explorer
– The first block has been already completed
– The yacht will be rated at 400GT with design and naval architect by Sergio Cutolo from Hydro Tec
– Delivery is scheduled within 24 months
Rosetti Superyachts is happy to announce that the ceremony of placing a coin under the keel of the new RSY 38m Explorer yacht took place on 9th May at the shipyard in Ravenna, Italy.
Although the first block has been completed, the coin ceremony and keel laying traditionally mark the official start of construction and was attended by the owner, shipyard representatives and Sergio Cutolo, the yacht designer and naval architect.
At 37.83m in length with a maximum beam of 8.85m, the yacht will be rated at 400GT. The keel laying is in line with the general production timing and the delivery is scheduled within 24 months.
"This is a first important step for the new project that is coming to life and gives value to the even larger project that is Rosetti Superyachts, in which I have believed passionately since its inception," says Fulvio Dodich, Partner & CEO of Rosetti Superyachts. "I am proud to be able to attend our first keel laying together with my team and those who believed in us."
"Each new beginning contains within it great energy and I am very happy to be part of this adventure," adds Sergio Cutolo. "This first RSY Explorer was born from a Hydro Tec project and from the wishes of the owners who followed us step by step, creating a graceful boat with a strong personality."
About Rosetti Superyachts
Rosetti Superyachts is a division of the Rosetti Marino Group, a key Italian player in the new construction of high-tech vessels for the offshore/onshore oil and gas industry.  It draws on the Group's extensive shipbuilding heritage to build luxury superyachts, long-range supply vessels and explorer yachts up to 140m.